OUR VISION
Ensuring that the name Yasmin Bodrum is remembered with quality, trust and excellence service by overholding cultural and natural beauties of the region we are in and reinforcing our permanence in the national sector with our happy employees and increased market share.
OUR MISSION
We offer our guests a high-value acommodation experience beyond their expectations, with our warmest welcome.
With our passionate, solution-oriented team that works constantly grow and develop and loves to create together, we carry our guests' satisfaction and trust to the highest levels by always adhering to high standarts.
Being aware of our responsibilities to our employees, guests, business partners, society and our planet, we walk hand in hand to shape the future of hospitality together.
OUR VALUES
-Empathy -Smart Solution -Continuous Improvement -Tolerance -Integrity
OUR HUMAN PHILOSOPHY: WE ARE STRONGER TOGETHER!
As Yasmin Bodrum, we believe that people need people and we are stronger together. We connect with our guests, employees, business partners and society in order to create a friendly community. At Yasmin Bodrum, we always help and support each other, listen with emphaty, guide correctly and smile freely. Because we know that this is what makes us human and brings out the best in us. With this philosophy, we take action and rise together.
And together, we can make our world a better place to live for everyone.
OUR CSR(CORPORATE SOCIAL RESPONSIBILITY) APPROACH
We are taking action for a more liveable World!
Our CSR initiativesv operationalize our values. Because we believe in turning words and ideas in to actions as much as we can. Fort this reason, we are inspired by the 'Sustainable Development Goals' adopted in 2015, which is apart of the 2030 Agenda of the United Nations'. Such goals help us to motivate our employees, business partners and investors and guides us on how to move forward on the path of sustainable growth by increasing guest satisfaction and strengthening our brand value.
SUSTAINABLE DEVELOPMENT : TOGETHER!
AND…
Yasmin Bodrum "TOGETHER" Corporate Social
Responsibility Team was born with its sincere
and most beautiful spirit from the source of
such good efforts!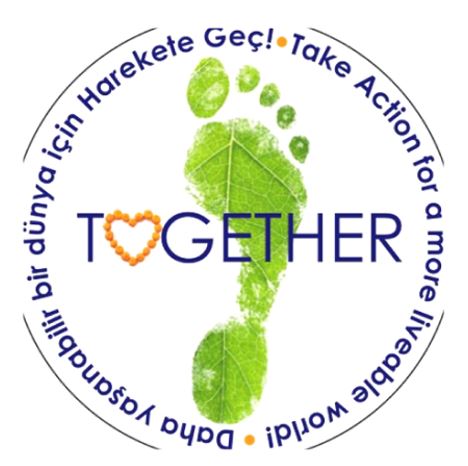 HUMAN
We act with ethical principles.
We ensure health, safety and well-being of all our employees.
We create a business environment that respects human rights.
Our management approach is based on the principles of openness, transparency, justice and equality. We follow an open door policy.
We do not discriminate anyone on any grounds such as language, religion, race, age, sect, ethnic origin, physical and psychological special conditions, socio-economic status, education, gender, sexual orientation, political thought, philosophical belief, disability, vulnerable groups, etc..
We do not allow anyone exposed to situations such as abuse, harassment, discrimination, suppression, coercion, slander, etc.
We support women's employment. Our management team consists of 43% female employees.
We have the principle of equal pay for equal work being fair and industry-friendly.
The working age is the age determined by the laws and we are against the employment of children.
We carry out joint studies with the talent academy, attach importance to youth employment and support it.
In addition to social rights, fringe benefits and awards, we train our employees with our understanding of continuous education and contribute to their professional and personal development.
We improve our employees' opportunities, environments and our communication with our employees to be a preferred employer.
We enable our employees to feel their contribution to social life by helping them to take part in social responsibility activities and to develop their perspectives on life in this direction.
SOCIETY
We give priority to regional and suppliers providing affordable services on purchasing, renting or providing of goods and services.
We prefer locally produced products when purchasing.
We actively support the local community and take initiatives for its development.
We provide local residents with equal opportunities for employment and advancement, including management positions.
We support local entrepreneurs for the development and sale of sustainable products and services based on the nature, history and culture of the region.
We enforce a policy against commercial, sexual, or any other form of exploitation or harassment against specially protected groups and other vulnerable groups.
With our activities, we do not jeopardize the provision of essential services such as food, water, energy, health or sanitation to neighboring communities.
Our activities do not adversely affect the local community's access to livelihoods including land and water resources use, right of way, transportation and housing.
CHILD POLICY
We believe that everyone should take responsibility for protection of children. We know that child welfare and the protection of children from all forms of harm are the utmost important and that it is our primary duty to protect all children with whom we relate from physical and mental abuse. In order to achieve this, we pay regard to adhere to the United Nations Convention on the Rights of the Child (UNCRC) 1989 in our activities. In UNCRC 1989, "Child" is defined as "individuals who have not reached the age of 18".
We as Yasmin Bodrum aim;
to value, respect and listen to children,
to perform all necessary checks on the subject in recruitment,
to develop and implement effective child protection systems to be performed by our employees,
Informing our employees about the topic and planning and developing practices in order to create a common understanding,
Informing children and their families about exemplary child protection activities,
Sharing information with relevant institutions and organizations, including children and their families in this effort,
Managing our employees effectively by creating relevant clear and understandable processes related to the topic and managing and supporting such processes,
Allocating appropriate and sufficient resources for the implementation of this policy and ensuring that it is understood by informing relevant parties,
We hereby undertake to improve this policy with new regulations in order to set a good model by auditing it on an annual basis.
It is mandatory for all our employees to comply with this policy and it includes everyone working on behalf of Yasmin Bodrum.
PLANET
"Nature Protects Us As Long As We Protect Nature "
Our hotel is an eco-friendly facility. All employees in each department have this mission.
We are on the way to become an eco- friendly hotel by protecting natural plant species, supporting natural life, protecting wild animals, waste management, controlled use of natural resources (electricity, water, etc.).
OUR ENVIRONMENTAL POLICY
Our environmental policy, which aims to comply with all environmental laws and regulations in order to protect our environment and ensure its sustainability, to improve our environmental performance continuously by keeping environmental impacts under control and reducing such effects and to provide a role model business-environment relationship to our stakeholders with activities based on volunteerism beyond practices and legal responsibilities while ensuring the added value and employment we create with the service production we perform, to leave a habitable and clean environment for future generations; is based on "Respect for Human and the Environment We Live in" being aware of our responsibilities to the environment.
The management shall be a constant follower of the implementation of the environmental policies and activities committed.
ROOM & COMMON AREAS
Instead of changing towels and sheets every day, we offer our guests the option to continue using the towels and sheets.
We only change items such as partially used soaps, shampoo, and other bath amenities on the day our guests leave the room.
We avoid use of cleaning products that pollute the environment.
We use tap aerators to save water in common areas.
We pay attention to detergent and water consumption.
We train our employees on the correct and effective use of chemicals.
We save water by doing our garden irrigation when there is no sun and by using a drip system.
KITCHEN & RESTAURANT
We do not thaw frozen products in water.
We try to use local products as much as possible.
We serve up typical Turkish Dishes in our menus.
We serve up vegetarian menus.
We try to use unprocessed and seasonal foods as much as possible.
We do not serve up alcohol to those under the age of 18 according to Turkish Law.
We now share food with pets at our hotel or give it to those who have pets in our team.
We only use our dishwashers with a full load.
We keep the lights inside the cold storages off when not in use.
We do not leave the taps open unnecessarily.
ENERGY-SAVING MEASURES
We raise awareness of our employees on energy saving.
We use energy saving bulbs and LED lighting throughout the hotel.
We use an energy saving mechanism that cuts off energy when our guests leave their rooms.
We use heat-insulated glass, UV filter films, architectural shading devices with a 45 degree angle.
We use energy-efficient devices and always replace any unusable device with an energy-efficient alternative.
We use cooling devices that do not contain CFC/HCFC gases.
By performing the maintenance and repair of our devices on an annual plan, we extend their life time as well as their efficient operation.
WASTE MANAGEMENT
We purchase products in large volume packages as much as possible.
We avoid "disposable" products as much as possible. We do not use colored toilet paper.
We use paper napkins as little as possible.
We analyse our product consumption regularly and in a controlled manner.
We collect waste batteries and send them to the Waste Battery Collection centers.
We collect waste oil and deliver it to the licensed Waste Oil Collection companies.
We collect packaging waste and separate it as paper, metal, plastic and glass.
We reuse previously used papers in our offices.
We send cartridges and toners to the licensed collector companies.
Other waste sorting at our facility includes medical waste, fluorescent light bulbs, electric-electronic waste and contaminated packaging waste.
//mugla.goturkiye.com/homepage