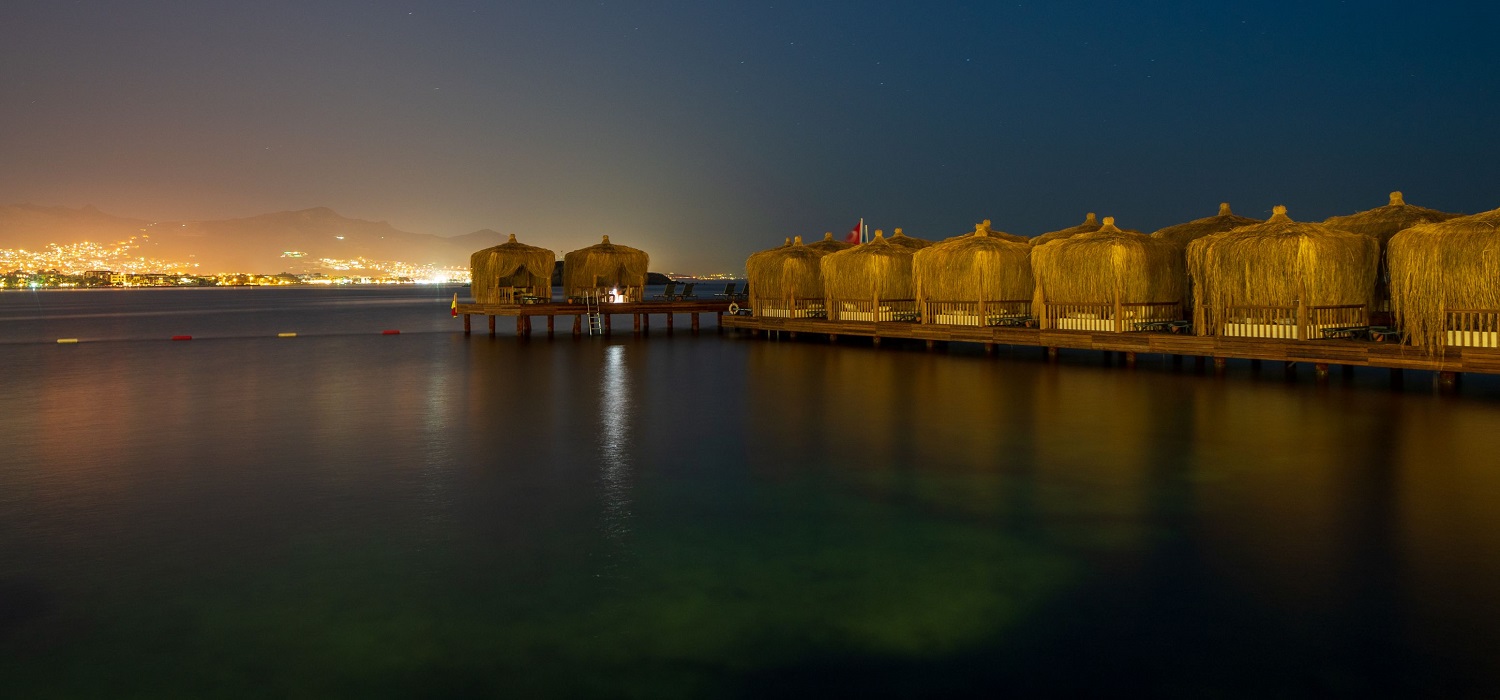 Pool & Beach | Yasmin Bodrum Resort
Situated by the Aegean shores with a kilometre-long private beach, this hotel features 3 outdoor pools and 2 indoor pools.
Our guests who want to receive the most special service during their holiday can enjoy the fascinating Aegean view by taking advantage of our Luxury Lodge services besides our unique nature and sea. Yasmin Bodrum ; It offers you the comfort in the most special way with the special service and food and beverage service you have in your lodge. To enjoy the sea away from the eyes, to enjoy the day as you wish; You can take your place in the VIP Pier Cabana at our pier or the VIP Beach Cabana in the Beach section.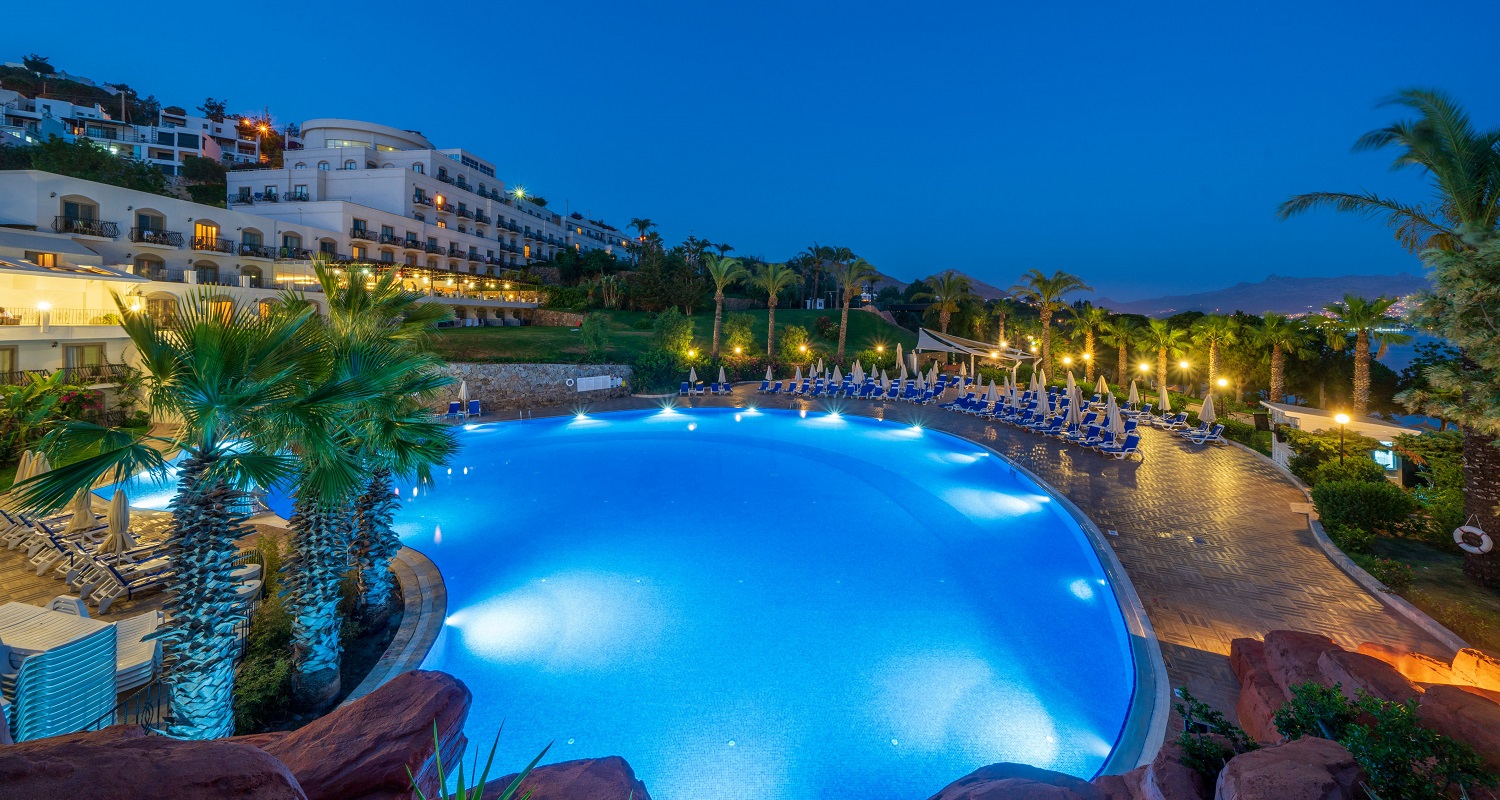 Pools
Pools
Our hotel offers a total of 4 pools, including a relaxation pool, an activity pool with kids pool, an aqua pool with 3 water slides and one indoor pool. Unwind at our relaxation pool, join fun games and activities at our activity pool or spend enjoyable hours with your family at our water slides pool.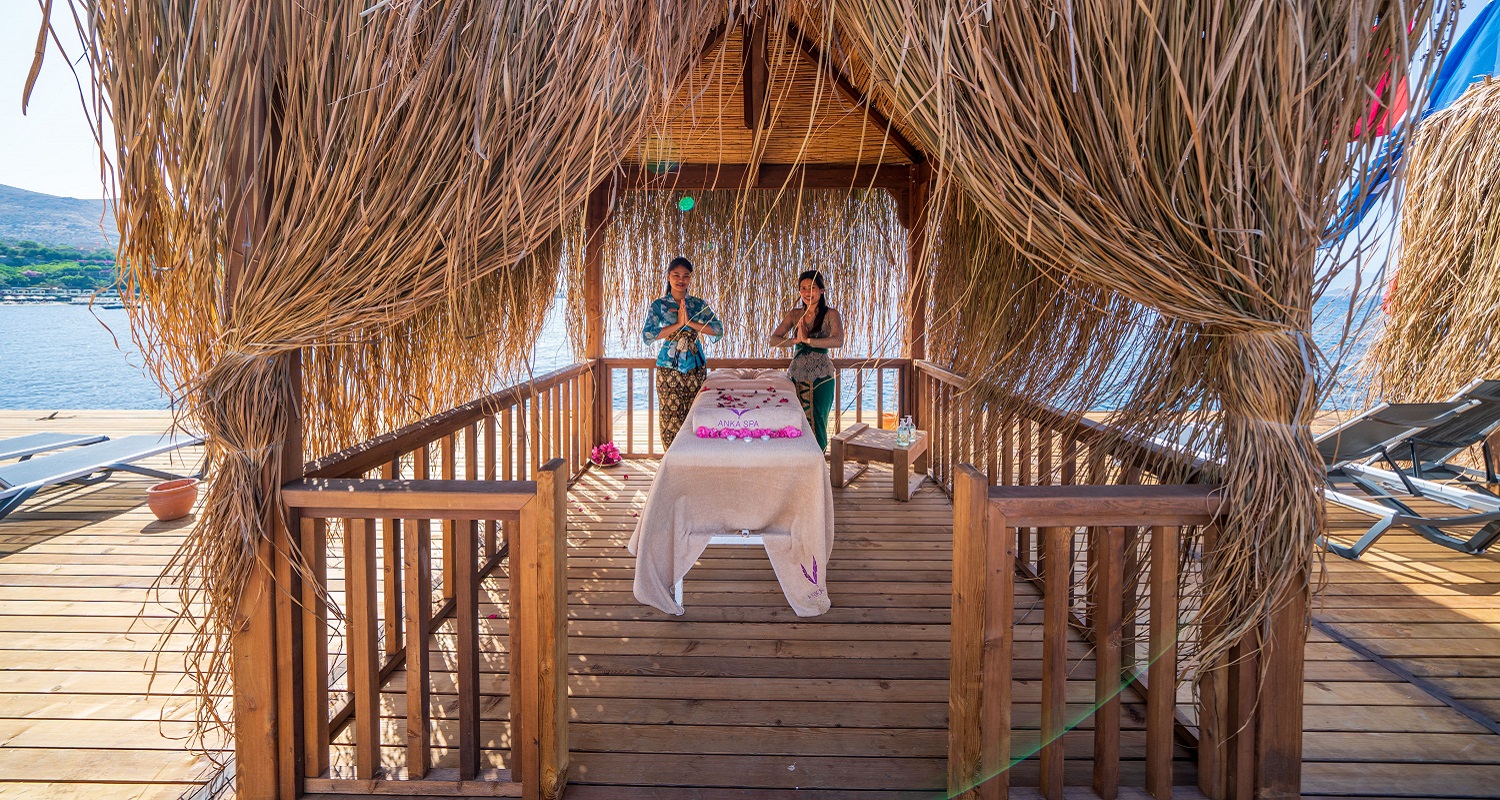 VIP Beach Cabana
VIP Beach Cabana
In the beach section, you can enjoy secluded nature and the sea with a special service.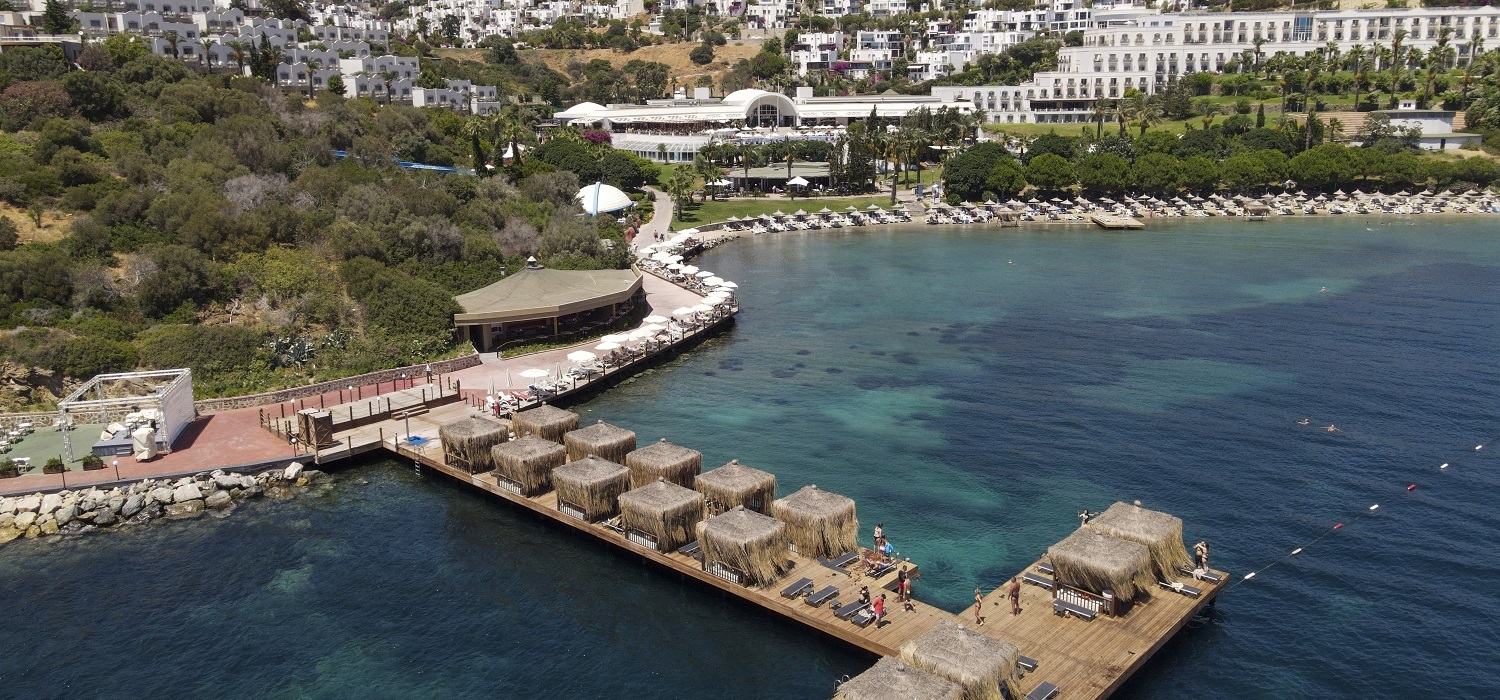 VIP Pier Cabana
VIP Pier Cabana
At our pier, you can enjoy special service and entertainment and experience unforgettable moments.